LGBTIQ+ CONVERSATION GUIDE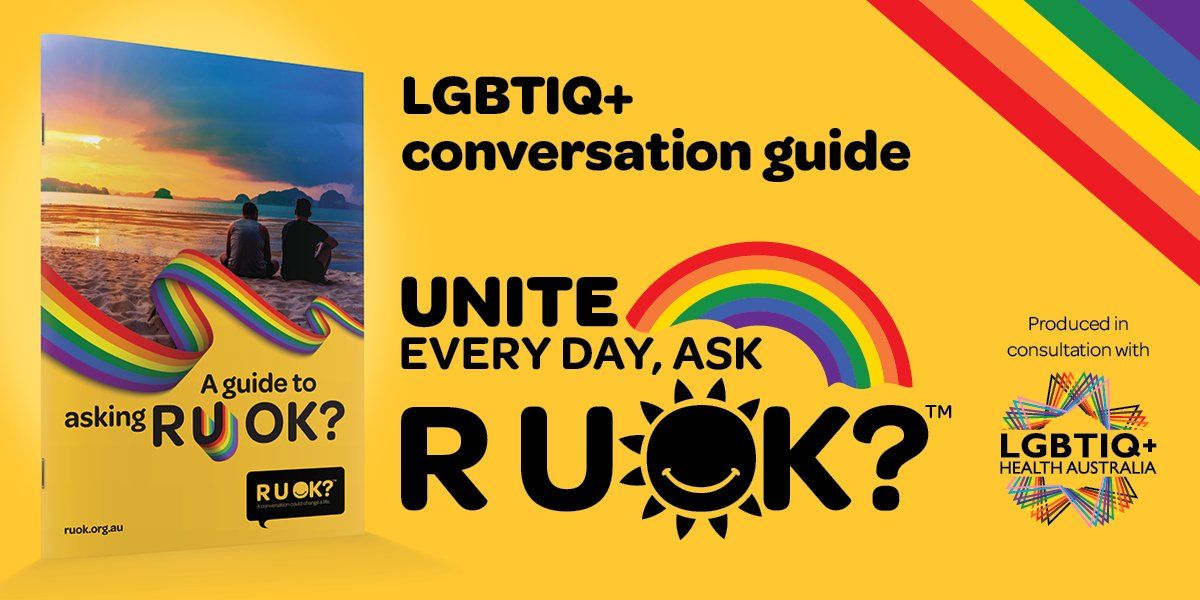 Learn how to use R U OK?'s four conversation steps to navigate a conversation with someone you're worried about.
R U OK's conversation guide  contains tips to help you know when and how to ask someone who is gender, bodily or sexuality diverse, "Are you OK?" in a safe and supportive way. It was developed in consultation with LGBTIQ+ Health Australia.
DOWNLOAD GUIDE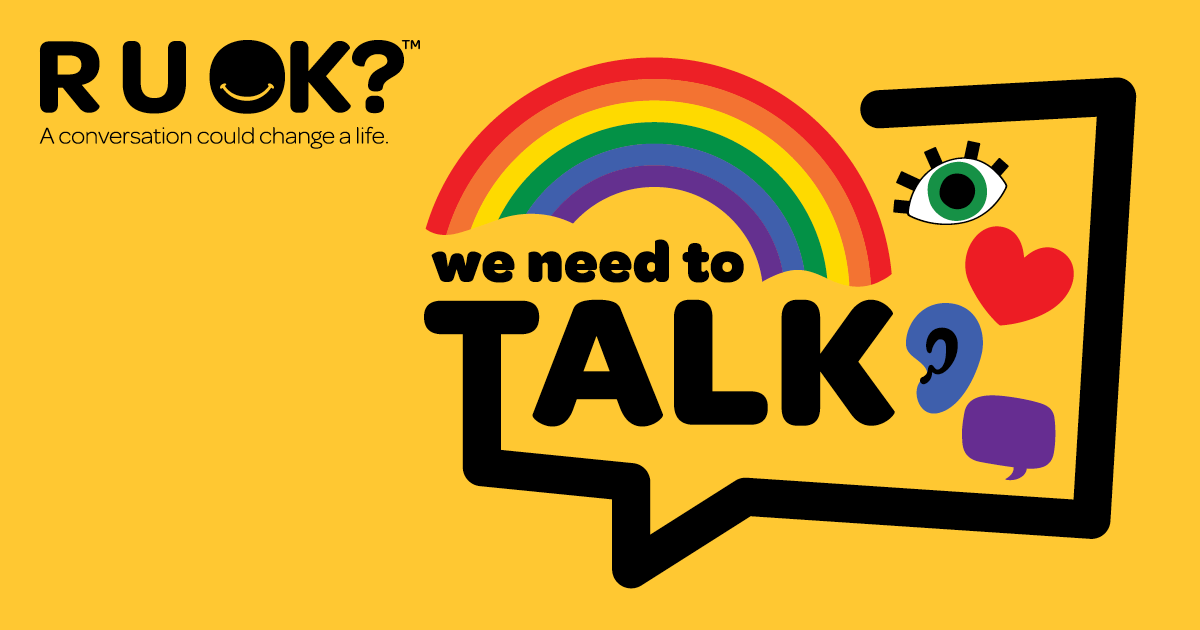 A podcast for the rainbow communities and anyone who wants to lend support to the people in their world
'We Need To Talk' is a podcast about three simple words that can mean the world to someone who's going through tough times: "Are you OK?" 
Each episode of 'We Need To Talk' explores a topic that will help you lend support to the people in your world. Experts and people like you share their stories - sometimes confronting but always inspiring you with helpful insights and tips so you can start a conversation that could change a life.
---
SHARE YOUR STORY
Help encourage more life-changing conversations by sharing your story. If you're in the right headspace, we'd love for you to contribute stories that:
Show how conversations change lives
Show people how to navigate a conversation where someone says, "No, I'm not OK." 
Are aimed at the general public and encourage people to invest more time in the people around them or reach out to those who might be struggling with life. 
SHARE NOW